Patton
The Gold Standard
for Divider Block Systems
Patton is the Gold Standard for all parts and service for divider block systems used in the gas transmission industry. We are the only company in the entire industry that derives 100% of our business revenue from extending the life, protecting the parts and minimizing the oil used in your compressor. Every other company in this industry derives at least a portion of their revenue from repairs, parts, or lubricants over the life of your compressor. When you partner with Patton, you know that our success depends 100% on your success.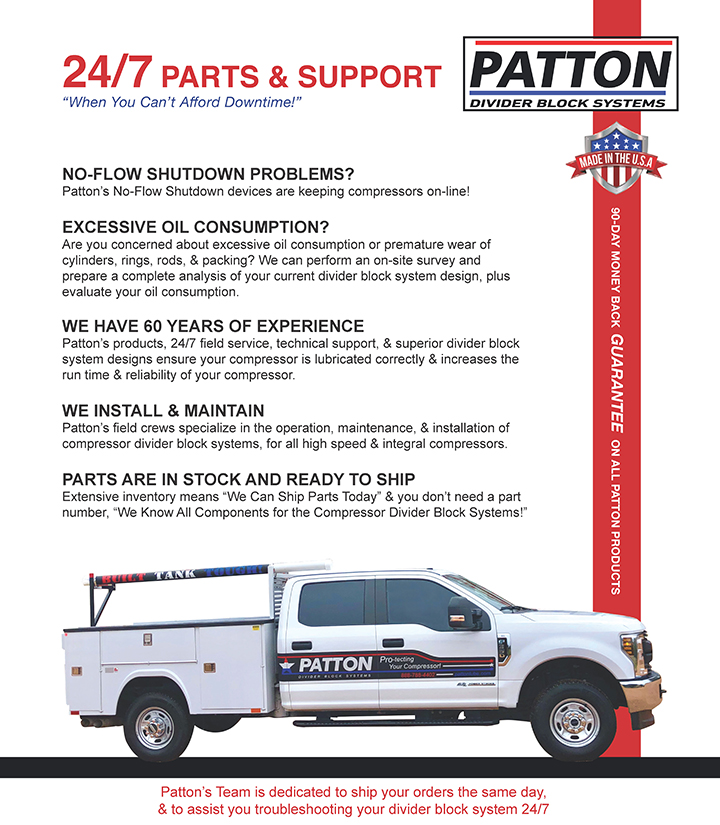 Patton Divider Block Systems specializes in the design, installation and troubleshooting of divider block lubrication systems.
If you are experiencing premature wear or failure of compressor components or if you have excessive oil consumption problems, contact us to review your divider block system design. We are confident that we can improve your system reliability and save you money.
Patton Divider Block Systems has developed new products that are unmatched in the industry for reliability and cost effectiveness.